The corner routing template can make even and smooth corners from your sawing and belt grinding routine! Choose the radius or ditch pattern you want, attach it to the motherboard and you're ready to target a perfect corner ... either by hand or on the router's table. it is made from aluminum alloy, durable and corrosion-resistant.

✨

FEATURES: 
High Quality: The corner routing templates is made of high-quality high hardness aluminum alloy, which is strong and durable, not easy to rust, corrosion-resistant, high-quality and good performance, long service life. the anodized surface ensures good work performance and helps to improve efficiency.
Convenient To Use: The corners routing is easily used in practical life, quickly fixing the board in the proper position for the next processing, a useful assistant for cutting your woodworking projects in half.
Practical: The corner routing template is compact in design, easy to carry and store, and can be used as a template to grind the board corner into a perfect circle. Professional woodworking tools can make the work smooth and efficient.
Widely Used: The engraving rounded corner template is easy to operate, has a wide range of uses, and is suitable for R10-R15, R20-R30, R25-35, and edge trimming of engraving machines, very practical.

Quality Assurance: It has been improved to improve durability. It is manufactured according to strict quality control standards and strict quality requirements and can be used with confidence.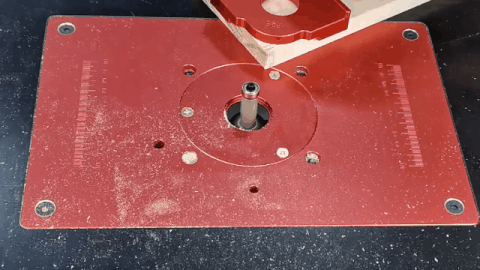 ✨

R TEMPLATE 3 PIECES SET SPECIFICATIONS: 
✨

ROUNDED CORNER 3 PIECES SET
 SPECIFICATIONS 
✨

HOW TO USE
Place the corner of the template and the wooden panel next to the cutter.


Cut along the corners of the template.


Completely. Suitable for all corners of wooden panels.
✨
PACKAGE INCLUDED