Great for Cutting Chamfer, Shoe Molding, Plastic and Soft Wood Parts in ANY ACCURATE ANGLES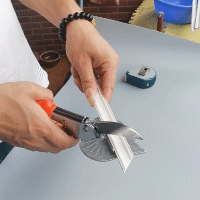 Makes work more convenient. You don't have to waste time with remeasuring.
The

 

U-Shape Multi-Angles Cutter is

 

perfect for any project!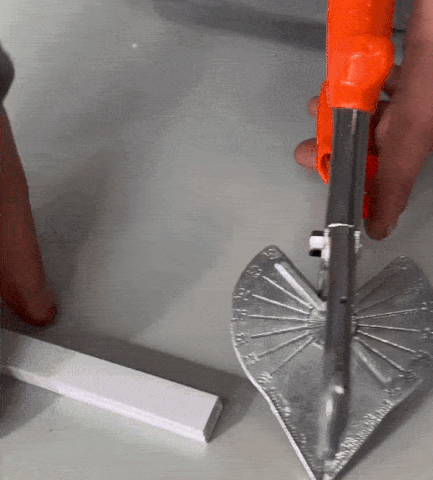 FEATURES
SAVES TIME! Easier and quicker

. The

 

pre-attached multi-angle

 

reference

 

saves you loads of time

 

and the hassle of measuring the angle you're trying to cut. The

 

protractor helps with accuracy and efficiency for your

 

angle measuring needs.
SUPER SHARP! Comes ready to take on any job

. Made with

 

premium quality stainless steel blade, it's guaranteed to last longer. You'll be able to use the cutters time and time again as a reliable tool for your projects.
ERGONOMIC. Comfortable and safe design.

 

With full steel frame and

 

ergonomic rubber grip that

 

provides great traction as well as

comfort

 

to help support the hand

 

when applying pressure on the cutter. The grip allows for limiting fatigued hands and ease of use.

 

Plus the safety lock reduces risk!
PROFESSIONAL. Perfect for a handy-person. Great for small daily tasks, work, activities or even DIY projects. It's also known as shear scissors, chamfer, trim, and quarter round cutters. No matter what project you're working on these cutters is well suited to give precise measurement and a clean cut on wood, PVC, wires, vinyl, trim, box, shoe mold and so much more.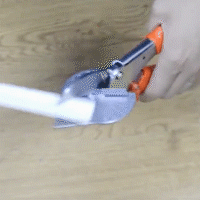 Specification
Weight:

 0.5 KG
Size: 22CM * 7CM* 8CM
Package included
1 *

Adjustable Multi-Cutter Tool
Notes:
Not Available for Children under 5 Years Old

.