👨‍🔧The Best Woodworking Drill Locator in 2021🔧
Our woodworking drill locator is designed to make drilling of wood easier, straighter and more accurate.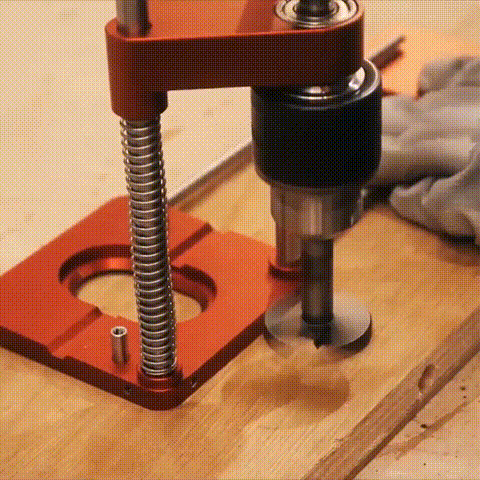 FEATURES
🪓High-Quality Material: It comes in engineering plastics materials, strong and durable. With keyed chuck, tapered depth control shaft and limit ring, spring return, reversible chuck bracket, built-in V-groove, alignment and adjustable fence.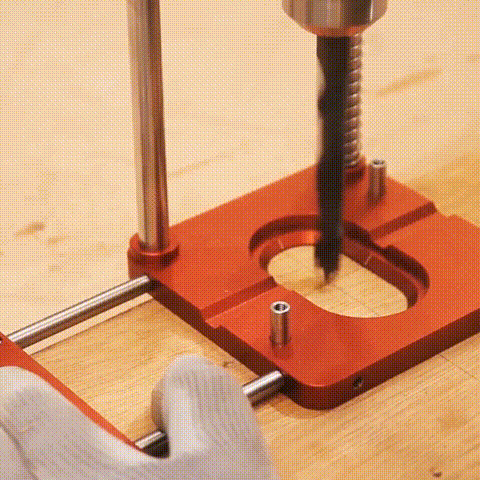 🪓Easy To Use: Our woodworking drill locator the chuck carrier has a 1 ″ drill bit capacity, but if you remove it and reverse it, you can fit bits up to 2 ″ wide. A v-groove in the base allows for easy centered drilling of round stock such as wood dowels.
🪓Drilling Wood More Accurately: Drilling Hole Guide with a clear and precise scale, adjust the scale according to the thickness of the wood, accurate alignment. Multiple methods of use. The fence can be attached to any of the 4 sides of the auto-line's square base.
HOW TO DRILL A POCKET HOLE?
Adjust the drill height according to wood thickness.

Tighten the clamp and fix the drill guide on the wood.

Put a step drill bit into the drill guide hole.

Turn on the power drill, set to a certain speed of 500-1500rpm.

Drill slowly before half of the step bit drill into the wood for higher precision.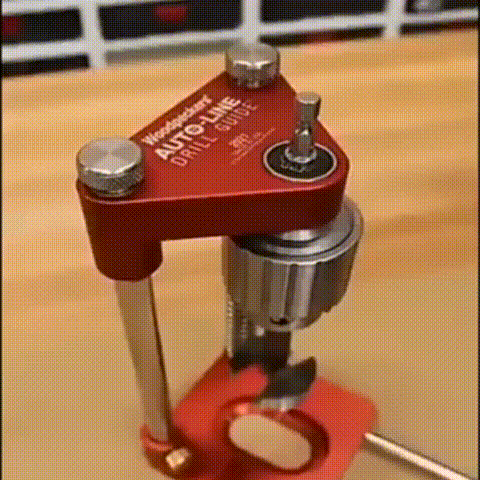 SPECIFICATIONS
Material: Engineering Plastics
Color: Black; Red
Weight: 1.0kg
Size: 11*3.54*9.45in
Chuck Size: 0.06-0.39in 3/8-24unf
Maximum Expansion:7.56in
Minimum Expansion:1.57in
PACKAGE INCLUDED